About Restore Beauty & FreezeFat.net
Northern Colorado's Restore Beauty is a recognized leader in non-surgical fat reduction. We offer the most extensive and innovative range of fat reduction treatments available in the 8 Mountain Stat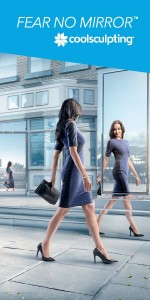 es region. Using 4 CoolSculpting systems, Dr. Howton and his team of medical professionals have performed hundreds of CoolSculpting treatments achieving results that rival surgical liposuction.We all know the expression: 'Time is Money'. By utilizing multiple devices simultaneously, we can significantly reduce overall treatment time, which, for you, means less time away from work or your family.
In our Cool Lounge patients enjoy a one of a kind atmosphere while undergoing treatment. The lounge provides WIFI and Netflix access so patients can either relax watching a movie or continue work projects without missing a beat. Refreshments and snacks are complimentary.
CoolSculpting results are long-lasting.  Treated fat cells, once processed and eliminated, are gone for good.
Go with the experts! At our Aesthetic Research and Training Center in Loveland, CO, our team evaluates emerging non-surgical fat reduction technologies and develops advanced treatment protocols that are employed by clinics world-wide. Dr Howton and his team are sought after speakers and trainers at medical and aesthetic conferences.
If you are ready to enjoy a flat belly or want to get rid of unsightly muffin tops, schedule your FREE comprehensive assessment with one of our experts and learn what the CoolSculpting procedure can do for you.